GOOD People
While living in L.A., the supposed "health food capital" of the U.S., founder Brooke Rewa's health deteriorated for a period of time. Brooke decided to turn to an alternative, plant-based diet as a form of healing medicine.
But to her surprise, she found her effort to 'eat healthier' was actually making her more sick. Through research, Brooke found that many of the binders, thickeners, emulsifiers and preservatives in otherwise "healthy" food were unnecessary and unhealthy. It was then that Brooke realized that she would have to create that 'something better'.

Brooke began to experiment with real food recipes that led to her own health transformation, and she wanted to share her passion with others.
And so she opened Made With Love Wellness, a plant-based cafe in Southern California, where she started selling proprietary formulas of plant-based milks and juices. While the response was positively overwhelming, her audience was limited. Brooke wanted to spread good globally.

And so she went on to create GOODMYLKCO., a game-changing, industry disrupting plant-based milk product for the masses. Of course, it was not all smooth-sailing. When Brooke initially presented her idea to industry insiders and investors, it was met with skepticism on all fronts.
They told her there is 'good reason' companies with scale do things a certain way (read:compromise the integrity of the product). For Brooke, this was not an option. She was hellbent on better.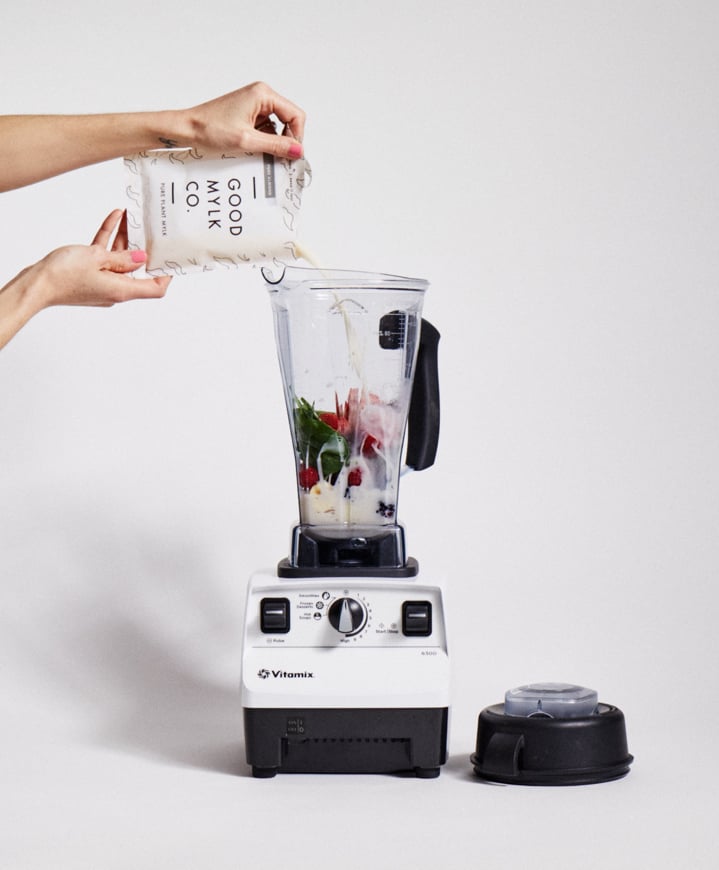 After many months of trial and error, Brooke finally developed a proprietary flash-blast freezing technique that allowed her to scale without compromising the nutritional integrity or flavor of her plant milks. And now, GOODMYLKCO. plant milks will soon be available nationwide.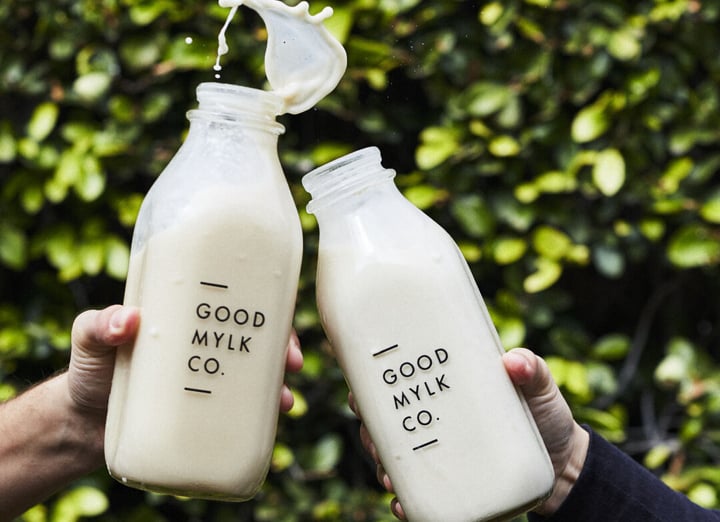 GOOD Product
THINK BIGGER. LIVE BETTER.
GOOD FOOD
We believe in the power of real (good) food, and that everyone deserves access to it. You won't find strange gums, artificial flavoring or names of things you can't pronounce in our products. Only pure, organic ingredients that taste delicious and are meant to do your body good.
FEELING GOOD
We have the best chance at doing good when we feel good. Our wholesome ingredients will help you feel your best to take on each day feeling empowered and vibrant.
GOOD FOOD
We believe in inspiring good in our community. When we eat right, feel good and do good we make the world a better place. Through educating, giving back and doing good we hope to foster a community that thrives on teamwork and sharing the power of good.
Power of GOOD
We are here to inspire change.
Not just in the way we eat. But the way we feel, think, and do.
We're setting the quality standard we hope to see all food companies live by.
Good food that helps our community feel good and be inspired to do good.
We promise you will find only pure, real food ingredients in our plant mylks. No binders, gums, fillers, oils or artificial ingredients to slow you down.
Our products will keep you fueled and feeling good so you can be your best and feel empowered.
We hope to inspire our community to do good by doing good ourselves. Educating, contributing and giving back.
We believe in the power of GOOD.
Sorry, we have no Goodmylk Co products at the moment. Check back soon!